Who doesn't wants to earn money from home?
Who doesn't want passive income?
You are reading this blog, because you are also in a search of method where you could earn few dollars from home, earn doing less work and want a side income which can clear your daily expenses!

This blog is to find out the best ways to earn money from home. Everyone wants to make money from Home. I will be disclosing and sharing a cool and smart way wherein anyone can earn a good amount of money from home without any investment.

So it means it is 100% free, 100% legit and 100% real. Yes it is!

It is not about affiliate marketing, social marketing, network marketing, email marketing or earning from Blogs. It is a little different but impactful. and profitable. Though, you can't be a millionaire or a billionaire, but yes you can earn a decent amount of money everyday.

It is called

Mturk

.
Become an Amazon Mechanical Turk (Mturk) worker and make extra money from home by applying your skills to the thousands of available tasks in the Mtrurk marketplace. This is one of the best and legit way to earn online money from home. Amazon Mechanical Turk (MTurk) is a marketplace for work that requires human intelligence. The Mechanical Turk service gives businesses access to a diverse, on-demand, scalable workforce and gives Workers a selection of thousands of tasks to complete whenever it's convenient.
While computing technology continues to improve, there are still many things that people can do much more effectively than computers. These include tasks such as identifying objects in a photo or video. Performing data de-duplication, transcribing audio recordings, or researching data details. Who would have thought that by doing these simple tasks and activities, one could earn good online money? Mturk is also one of the most trusted, real, and legit ways of making money with very little effort and time.
Origin Of Mechanical Turk
In 1769, Hungarian nobleman Wolfgang von Kempelen astonished Europe by building a mechanical chess-playing automaton that defeated nearly every opponent it faced.
A life-sized wooden mannequin, adorned with a fur-trimmed robe and a turban, Kempelen's "Turk" was seated behind a cabinet and toured Europe confounding such brilliant challengers as Benjamin Franklin and Napoleon Bonaparte.
To persuade skeptical audiences, Kempelen would slide open the cabinet's doors to reveal the intricate set of gears, cogs and springs that powered his invention. He convinced them that he had built a machine that made decisions using artificial intelligence. What they did not know was the secret behind the Mechanical Turk: a chess master cleverly concealed inside.
What type of work is available on Amazon Mechanical Turk?
With thousands of available tasks, it's easy to find something that fits your skills and interests.
Below are some of the tasks available in Amazon Mechanical Turk.
Every day Workers on Amazon Mechanical Turk (MTurk) help Requesters solve a range of data processing, analysis, and content moderation challenges.
This is made possible by the contributions from Workers around the world that power the MTurk marketplace. If you sign up with Amazon Mechanical Turk (you need to sign up for worker account), you will receive questions or tasks or work in form of HIT. A human intelligence task, or HIT, is a question that needs an answer.
A HIT represents a single, self-contained task that a worker can work on, submit and answer, and collect a reward for completing the assigned task or work.
Once you have signed in into your worker's account. There you will see a list of HITs you are qualified to work on. Click on the "Accept & Work" button for the HIT you want to work on. Complete the HIT according to the Requester instructions, and click the "Submit HIT" button. After you submit your results for the HIT, another similar HIT will be presented for you to accept. Requesters have a great deal of control over the content and design of their HITs.
In some cases, HITs created by Requesters may be hosted externally on their own servers instead of systems managed by Amazon Mechanical Turk. Because MTurk isn't directly involved in the creation of HITs posted by Requesters, you should always take steps to protect yourself from scams and phishing attempts. For example, do not respond to HITs that ask you to provide your email address, password, or other personally identifiable information. When MTurk asks you for your Amazon sign-in information the URL in your browser will end with amazon.com.

If a Requester's HIT appears suspicious or violates our Acceptable Use Policy, please use the "Report this HIT" link on the HIT preview page or the HIT page itself and select "Policy Violation" to report it.
People who are requesters, determine whether to approve your work and pay you within 30 days after you submit you're Human Intelligence Tasks (HITs). Amazon Mechanical Turk does not determine whether or when to approve or reject HITs and does not estimate when your HITs will be approved. Completing HITs accurately will help ensure that Requesters will want you to continue to work for them.
Read instructions thoroughly, answer HITs accurately, and return HITs you are unable to complete correctly, to build a positive reputation as a Worker. Keep in mind that returned HITs will not affect your rating.
In the event you have questions about the content of a HIT or the approval status, you can contact the Requester directly.
More on HIT
Requesters can specify a HIT's "Allotted Time" or how long a Worker can hold on to a HIT. Once the Worker accepts the HIT, a timer begins counting up to the HIT's allotted time. This timer is visible to the Worker on the Worker web site.
When the timer reaches the HIT's allotted time, the HIT is made available for other Workers to accept and work on. This ensures that work is completed in a reasonable time period.
Amazon Mechanical Turk limits the number of HITs Workers can do on a daily basis as a means of combating conduct that would violate the Participation Agreement, including, for example, use of robots, scripts or other automated methods to complete HITs.
Find Work

Search or browse through the Human Intelligence Tasks (HITs) and click on the one that interests you.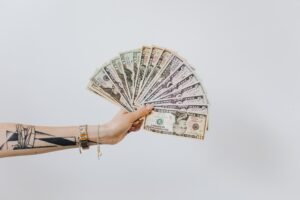 When the Requester approves your submitted HIT, Amazon Mechanical Turk account will automatically display your earnings on the Dashboard and Earnings pages.
As a security requirement, if you are a new Worker, there is an initial holding period before rewards are transferred to your earnings balance. Your rewards are held until you have been active on Amazon Mechanical Turk for at least 10 days, starting from the day you submit your first HIT.
After this initial holding period, you will be able to disperse funds from your earnings balance by visiting the Earnings page. You are limited to one transfer per calendar day.
U.S. Workers: You can transfer your earnings to your Amazon Payments account or to an Amazon.com gift card. You can disburse to your bank account as soon as your earnings are transferred to your Amazon Payments account.
Non-U.S. International Workers You can transfer earnings to an Amazon.com gift card. Eligible Workers may also receive the option to disburse earnings to a US bank account obtained from Hyperwallet or from another third party service provider.
Go to the Earnings page. You will see your amount available for transfer. Enter the amount you wish to transfer and click the Continue button. You will need to enter your password when prompted for your Amazon Payments account. Once logged in, follow the steps to transfer the funds to your bank account.
If this is the first time you have transferred money to a bank account, you will need to enter your bank account information. Follow the instructions to enter your bank routing and account numbers in the form provided.
After the Requester approves your work, your earnings are available to use.
With thousands of available tasks, it's easy to find something that fits your skills and interests.
Please click below link.
Mtruck is easily the best to earn passive income in spare time and to earn real online money.
However, there are some more ideas to make money from home or some extra income from home. Nevertheless, Amazon mechanical turk is a method which one can trust to make money working from home.
Amazon mechanical turk affiliate program is also a good and real way of online earning.
I would also suggest checking out my other blogs on some more ways of passive income and some of the online jobs through mobile without investment. So, hurry up! And earn income from home with Mturk.
Not $1000 a month, but at least you can easily earn more than $100 a month.
If you want to know more ways to earn online money from home, then check out my other websites.
"Do subscribe my site and blogs to get updated on online earning and passive income."
If you are new to passive income and online earning, then you should definitely try amazon mechanical turk which is better than other earning methods from home like affiliate marketing and blogging.
Before ending this blog, let me share some customer which are using Murk and have given good feedback and good reviews of Mturk.

Mturk is pretty new and is not being used by many people, therefore you earn a good chance to earn a stable earning.
If you are looking out for some more ways through which one can earn daily, do subscribe me and my blogs.

Every week, I upload blogs which can beneficial for people who searching for an opportunity where they can earn some extra money. I have blogs written on Affiliate Marketing, Cryptocurrency, Blogging and Passive income.