You are on my website and reading my blogs because you want to know the real, legit and trusted ways of online Earnings.
If you are looking out for a legitimate ways of online money then you will have to check out my website. My blogs are related to "passive income", "Affiliate marketing", "Drop-shipping" and "Online Earnings".
There is no catch, no scam or fraud. What i have learnt in the past 8-9 years through my experience, i am just expressing this experience through my blogs which are related to Affiliate marketing, drop-shipping, Online earning tools, passive income, etc. Since you are here now, i will be sharing some of the trusted ways through which you can start making online money. Most of the earning mehtods do not charge fees or investment but one has to dedicate there own passion and time in generating passive income. In case you have any query or question, please write to me on [email protected]
In 2011 i started earning 2$-3$ in a day but that went up tp 10$-15$ per day by 2014. And now in 2019, i have started earning 400$ in a day. My target till 2021 is to earn $1000 in a day which i think is achievable if you follow the correct process and procedures. However, you need to have patience as from day 1 you can't start earning $100 in a day. It's a slow process which will take months and years depends also on your dedication and time you put in.
Internet has opened lot of opportunities for all type of people regardless of age, sex, caste and religion. Even a college going student or a class drop-out or a senior citizen can start earning online money. Making money in hours and in a day are fake, scam or kind of fraud and most people fall prey because of these advertisements. The only way to start earning online money is to follow the right procedure in a ethical way without misusing or misleading anyone.
So, if you're excited to know the real ways of online earning then just cut short and dive into it.
Trusted Ways to Make Money Online
I am going to start first with the top ways to make money online (with a long-term focus) and sustainable future.
If you are looking to build a true online business, or that has the potential to truly change your life (and you're not afraid of investing months & years of work into the business), this where you should start.
Through my years of experience and research, I have consistently found the ideas that have the best potential to create a steady stream of recurring revenue. They will take a lot of effort. But if you're willing to put in the work, they could change your life, like they have for me.
One last quick thing to note before we dive in: I am going to be talking a lot about your niche for every way of making money online that we cover here. If you are unfamiliar with this term, all it means is your unique topic, angle, market, audience, or voice that will make people stand up and notice your business.
It is a competitive space online. And the more you can differentiate what you do from what's out there already, the better chance you'll have for success.
Launch a Startup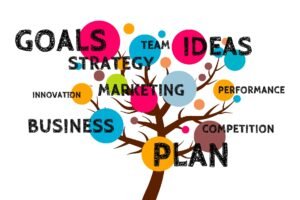 Do you have dream to start your own business and not work under someone. This is the most toughest part but if your business blooms then you can become a millionaire in year or in some months.
By end of 2018 quarter, 33000 startups have started and close to $1.8 billion have been invested.
To start your own startup business, you need to do a detailed homework on the customers or people needs. What is trending in the market?, what are the sustainable products or features or services which will last for at least 10-20 years. Which are the products and services for which the demand will never go down and where and how to adertise?
Once you have finalized as to what will be your startup, you need to collect and expand relevant niche. Niche or audience can be increased via social medias like facebook, twitter, instagram, reditt, etc. The larger the niche the larger the profit. Most startup die during the initial stage as they are not able to attract the correct niche. This can be because you are not targetting the right audience or the advertising is not proper or the niche is not enough to generate income.
Once the idea or a product or a service is ready along with the niche audience, the next step is the advertising. Advertising can be too expensive but if you take a free adevertising service then there are very less chances to make your startup business famous. To earn early profit, you will have to pay on the advertising fees. Advertising can be in a mode of off facebook ads, twitter ads, SEO or any kind of digital or physical marketing. The more you advertise, the more there are chances of profit. Once advertising is completed and people have started liking and using your product or services, the next step is on the customer feedback. Taking customer feedback will help you in checking the demand, check the latest updates and an eye on your competitors. Once you're off the ground, it's all about customer acquisition, market validation, more funding, and growth.
There are couple of tools which will assist you in setting up your startup business like,
WordPress
WordPress is free to use for startups that are interested in building a powerful, customizable website to showcase products and increase their digital audience. It goes without saying that you can't successfully compete in 2019 if you're not optimizing a digital strategy. WordPress offers free website templates, integrations with third-party applications, and is where you'll create a content management strategy.
Mozbar
A successful content strategy often involves guest blog posts from other websites to build your own website's ranking on Google. The higher your ranking, the easier it is for people to find your website.
With MozBar, users can target high-ranking websites for free simply by downloading the plugin and visiting a website they wish to work with. This powerful SEO tool is great for entrepreneurs because it shows which websites are within their reach and which ones will help them gain much needed publicity.
Hunter
Once you determine which websites you'd like to target in your content marketing strategy, you should start to gather email addresses of the professional contacts you'd like to reach out to.
Hunter is a free business tool for marketing teams who wish to acquire and connect with those accessible contacts. With the free version of the tool, you can filter your searches based on organization, find patterns in emails to verify their legitimacy, and make up to 100 requests at a time.
Mailchimp
Now that you have a list of email addresses, you need to start the process of actually reaching out to them. With MailChimp, you can do exactly that for up to 2,000 subscribers and send up to 12,000 emails per month.
As a startup, it's highly unlikely you'll ever need to send that many emails, so you know you're covered. You can create custom email campaigns, landing pages, pop-up forms, and Facebook and Instagram ads. Segmentation, marketing automations and A/B testing are also included.
HootSuite
Social media marketing is imperative to any startup's marketing strategy, and it's important to take advantage of social media in order to stay competitive. Hootsuite offers a free solution for startups interested in managing social media pages and posts while optimizing their overall strategy.
Hootsuite also provides agents with powerful reports and metrics to see which posts succeed and why. Their free plan works for only one user and allows that user to manage three social media profiles.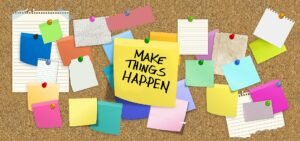 Freelance and Sell your Service
If you have a marketable skill—like writing, designing, web development, marketing, project management, or anything else—one of the easiest ways to make sustainable extra money online is to start freelancing you skilled services.
Today, over 54 Millions are opting to forego traditional careers and start a freelance business.
There's plenty of work and clients to be found. If you know where to look. To start, you need to know if there is enough demand for your skill to make it worth the effort to go out looking for work. Start by searching for freelance postings on sites like Flexjobs, SolidGigs, Contena, greatcontent or one of the dozens of other skill-specific freelance job boards.
How many postings are there for jobs similar to what you do? If there's a decent amount and it looks like there's steady demand, put those skills down on a shortlist and start researching the companies and industries that are hiring.
5 steps on how to start a freelancing:
Decide what your goal is:
Do you want a bit of extra income or are you looking to go full-time freelance? It takes time to ramp up a freelance business working from home, so it's important to know your goals from the outset.
Find a profitable niche:
We've talked about this a lot. But, where are you most comfortable? What niche do your skills, values, and interests intersect? Do you have 10 years of experience as a technical writer? Do you have long-standing PR relationships that'll be invaluable in helping startups launch a successful crowdfunding campaign? Determine what makes your value unique, and lean heavily on showcasing that strength to your potential clients.
Identify target customers:
Write down exactly who you want as your client and then start researching those companies and making your list. You'll want your portfolio and cold emails to align with the companies you're reaching out to
Set strategic prices:
The $37.50/hr you earn at your day job doesn't even come close to the hourly rate you'd need to charge, in order to create the same net annual income, once you're self-employed.
Pitch, cold email, and sign your first clients:
Now it's time to go after clients. Mention them in your content. Reach out to them over email or LinkedIn. Tailor your pitch to show what kind of value you bring to the table.
Online Earning Through new strategies in year 2020
Buy a Blog
Thousands of blogs are abandoned by their owners every year. If you can buy blogs with a reasonable amount of web traffic and demonstrated cash flow, it could be a perfect passive income source.
Most blogs employ Google AdSense, which provides a monthly revenue stream based on ads that Google places on the site. There may also be affiliate programs generating additional revenue.
From a financial perspective, blogs usually sell for 24 times their monthly income. So if the site generates $250 a month in income, you can likely buy it for no more than $6,000. Translation: a $6,000 investment will buy you $3,000 per year in cash flow.
Some sites have good "evergreen content that will continue generating revenue even years after the site has gone silent, so a simple $5,000 investment can net you ongoing passive income.
Bonus tip: If you buy such a site then reinvigorate it with fresh content, you may be able to increase the monthly revenue and sell the site at a later date for substantially more than what you paid for it.
I recommend buying a blog on Flippa. Here are some quick facts on this awesome marketplace:
Includes everything from small sites to ones that garner millions
Currently has more than 2,000 web-based businesses for sale
Based on a bidding system and fulfilled by Flippa Escrow program to ensure your money and business are safely secured.
Create Digital Product
While courses are digital products you can sell over and over, there are other types of digital products you can dive into. I'm talking about e-books, online instruction guides, and basically anything else you can market and sell online.
My latest digital product is an online challenge that helps people earn $1,000 online. I actually offered this challenge for free, but I gave the option to pay $7 for an upgraded package with PDFs and instructional worksheets.
This upgrade is only $7, but even small amounts can add up quickly when you're selling a couple hundred per month.
If you think digital products can't work, do a random search in google on digital products. You will find people earning millions through digital products. As the whole world is getting digital, every 1 hour there is at least 1 digital product getting launched.
Some have started selling digital online business courses and are earning up to $20,000 in a month.
The bottom line: Think of an online product you can create that solves a problem or provides a service. Once you create it, you can sell it over and over and earn passive income in your sleep.
Youtube Ads
While YouTube ads aren't nearly as "passive" as some income-producing strategies on this list, they still fit in with the rest of this post. I'm making YouTube videos anyway, so why not post ads that bring in additional revenue? The passive part comes in because I make the video once and earn income over and over as more and more people see it.
For example, I took a ton of time off with my kids over the holidays since they were out of school. I don't think I recorded any videos during that time — okay, maybe one — but the passive income continued rolling in since just as many people logged into YouTube to watch my show.
And it's amazing just how much content YouTube viewers consume. Some people make a living with videos about extremely random topics. Take the "Slime Queen" Karina Garcia, who boasts over 10 million social media followers who tune into watch her play with slime. She is only 24-years-old according to Forbes, yet she's making bank!
If you love being on video and want to earn some passive income while you sleep, YouTube ads are where it's at.