Online shopping has become extremely popular in recent years due to its convenience and ability to find great deals.
Festive season is back, you have Christmas and then new year coming. Online shopping will be in a high demand, and so are the risk associated with online shopping.
The global ecommerce market is expected to total $6.3 trillion in 2023. This figure is expected to grow in coming years. As per the recent studies, by 2024, 21.2% of total retail sales will happen online.
However, the rise in e-commerce has also led to an increase in counterfeit products being sold online. As a consumer, it's important to be aware of how to spot and avoid counterfeit items when shopping online.
Recognizing Signs Of Counterfeit Products
The first step is knowing what signs to look for that may indicate a product is counterfeit:

● Dramatically low prices – If the price seems too good to be true, it probably is. Legitimate products won't be sold at prices drastically lower than MSRP or current retail value.
● Generic or vague product descriptions – Counterfeiters try to avoid using brand names or details that could reveal the product is not authentic.
● Misspellings – Look for typos, grammar errors, or other irregularities in descriptions that a brand would likely not make.
● Odd seller location – Check where the third-party seller is located. If it's an obscure warehouse or a known source of counterfeits like China, that's a red flag.
● No customer reviews – Authentic brands will have customer reviews that can vouch for the product's legitimacy. The lack of any reviews is suspicious.
● Stock photos – Real photos show the actual product. Counterfeiters often use stock photos stolen from the official brand website instead.
Moreover, keep an eye out for special offers like the Temu $50 sign up bonus to make your online shopping experience even more rewarding.
Checking Seller Reputation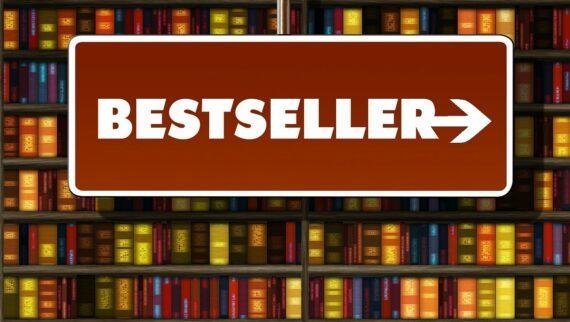 One of the best ways to avoid counterfeit products is to thoroughly vet any third-party sellers before making a purchase:

● Research the seller – Search for the seller's name online along with terms like "fake", "counterfeit", "scam", or "complaints" to uncover any negative reports.
● Read seller ratings – Platforms like Amazon and eBay have customer rating systems – read recent reviews of the seller carefully for any mention of inauthentic items.
● Check returns policies – Avoid sellers with no returns or that only offer refunds rather than returns/exchanges. This can indicate they are selling counterfeit goods.
● Examine location – See where the seller is located and avoid obscure warehouses. Well-known brand names won't be shipping products from unknown places.

What Are Some Telltale Signs That A Product Sold Online Is Counterfeit?
Dramatically low prices, use of stock photos instead of real images, generic/vague descriptions, typos, lack of working customer service numbers, and shipping from obscure warehouses can all indicate counterfeits.

Is It Safe To Buy Luxury Or Designer Brands From Unofficial Websites?
No, you should never buy luxury or designer products from any website that is not an authorized retailer. They are almost guaranteed to be knockoffs. Only purchase them directly from the brand.
Purchasing Only From Authorized Retailers
When possible, restrict online purchases to authorized retailers of the brand:

● Check the brand's official website for a list of authorized online retailers. Only buy directly from one of the approved stores.
● Avoid third-party sellers on platforms like Amazon or eBay unless you can thoroughly verify their reputation.
● Be very wary of websites selling luxury/designer products at steep discounts – they are likely not authorized retailers. Go directly to the brand website instead.
● For specialty items only sold by one retailer (like Apple products), only purchase directly from that retailer's official website.

Additionally, stay on the lookout for legitimate Temu coupon codes that can enhance your savings while shopping online.
Inspecting Your Order Carefully Upon Arrival
Don't assume an order is authentic just because it ships successfully. Always inspect your purchase when it arrives:

● Compare logos, tags, packaging, and other branding details closely with the legitimate product or photos from the official website.
● Subtle differences in font, spacing, texture, or coloring can indicate a fake.
● Test electronic functionality against official product specs and warranty. Counterfeits may have reduced capabilities or longevity.
● If purchasing designer clothing/accessories, check the stitching, hardware, and materials and compare it to an authentic version before accepting the order.
● Research the unique security features of the product (holograms, seals, serial numbers, etc) and verify they are present in your order.
Protecting Your Information And Data
To further guard against receiving counterfeit products:

● Use credit cards – Don't use debit cards or direct bank transfers. Credit cards have better fraud protections.
● Beware of phishing – Some counterfeiters send fake "tracking links" to download malware or steal your personal information. Verify the sender before clicking links.
● Use secure networks – Only access store sites and complete purchases over networks you know are secure like at home or work. Avoid public WiFi.
What To Do If You Receive A Counterfeit Item
If you suspect or confirm an item is counterfeit:

● Discontinue use – Don't continue to use or wear the product, as counterfeits can have safety risks.
● Quarantine item – Keep the item in its original packaging to preserve any evidence that it's counterfeit.
● Contact seller – Reach out to the seller first explaining that you believe the item is counterfeit and you want to return it for a refund.
● Report the seller – If they refuse to accept a return, report them to the selling platform and brand so they can be removed. Leave a review detailing your experience receiving a counterfeit.
● Issue a chargeback – If a credit card is used, contact your provider to dispute the charge and issue a chargeback against the seller to recover your money.
How Can I Best Avoid Counterfeit Products When Shopping Online?
Stick to trusted retailers like official brand sites or major authorized sellers. Vet third-party sellers thoroughly before purchasing. Inspect shipments carefully when they arrive and return any counterfeits promptly.
Can I Trust Products Sold Directly By Amazon To Be Authentic?
While Amazon has struggled with counterfeits from third-party sellers, products that are shipped and sold directly by Amazon (not a third party) are generally reliable. Check that the seller's name says "Amazon.com" before purchasing.
What Should I Do If I Accidentally Buy A Counterfeit Product Online?
Discontinue using it, save all packaging, contact the seller for a return, report them to the selling platform, leave a review about receiving a counterfeit, and if needed perform a credit card chargeback.
In conclusion, safeguarding your online shopping experience from counterfeit products is paramount. Vigilance, research, and due diligence are your allies.

Always buy from reputable websites and verified sellers. Read product reviews and descriptions carefully, and be cautious of deals that appear too good to be true.

With these precautions, you can ensure that your online purchases are genuine, safe, and worth every penny.