Search engine optimization came into existence in the late 2005 – 2007. In the past decade it has played a crucial role in digital marketing, companies are hiring SEO expert, SEO professional for their companies. SEO specialists are in high demand as they are hired for digital and content marketing. Companies need web traffic on their website to expand their business and to make it successful.

SEO has a great potential in increasing the sales and revenue of a company. But what is SEO? What do you know about SEO? And what should you know about SEO?

The name can itself answers your question as to what is SEO? Search engine optimization is process or procedure which can improve the quality of your website, website reach and website traffic. It can help and make your site searchable or discoverable for search engines, particularly Google and Microsoft Bing.
In simple words, SEO can rank your website higher in search engines, so that it gets lot of traffic and visibility when someone is searching for some content related to your website.

Below are some of the advantages as to why SEO is must for any website.

There are mainly three kinds of SEO's
1. On-page SEO – Anything on your webpages like blog, articles, etc.
2. Off-page SEO – This is a SEO which does not happen on your webpage.
3. Technical SEO – Anything technical that can improve the search rating.
Keywords, Meta tags, Content, Backlinks, Social media and quality are the key components of SEO, all these components are inter-related to each other. A website which has all the above components can definitely rank higher in search engines.
Let us see how we can improve the SEO of a particular website.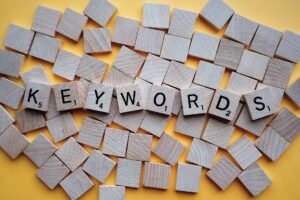 Keywords plays an important role and is one of the crucial component of SEO. A website can only get thousands and millions of traffic if the appropriate keywords are used in your website. Use Google Keyword tool, it is 100% free to use. Use short tail and long tail keywords. If you own a website which is with more than 3k words, try to add at least 6-7 relevant keywords. Also, use low competition word. Below is one such example of Keywords. I am searching for Digital Marketing and below you can see the results.
You need to optimize your website, ensure your site opens in 1-3 seconds. If your website is opening very slowly, check the parameters which are making your site slow. Remove unused javascripts, plugins, scripting and data. Compress images and videos which are uploaded on your website, this is the main reason of your site slowing down. User experience on your website should always be good.
If I am a user and if I visit your website since I thought I will find the data which I was looking for in your website. But, if my user experience is bad then I will not return to your website again. This will result in losing customers and clients.
Once your website is ready, you would be adding more and more pages. Please ensure you index each and every new page. Your webpages will not rank on search engines, unless and until those pages are indexed. If you have not done the indexing properly, then open Google Search Console and keep indexing pages which are not indexed. A indexed page will get more traffic if compared it with non-indexed page.
It is recommended that all pages of websites should be indexed.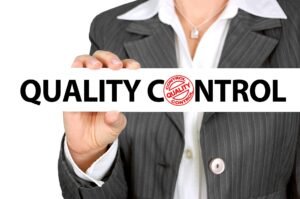 Content is the king of SEO. If you are searching for a data or a topic or a product, the results which comes first, why you think it ranked first? It is because of the content. Content should be legit, unique, rich and real. People will always look for legit content, if your content is low quality and if it is duplicate or copied from some other site; no one will wish to visit your site.

There is no training or courses on content writing. Write what you think, use some grammar tools which can make your sentences grammatically correct. Try to avoid copying any data from search results, try to make it 100% genuine, real and with rich content.
As a best practice, review your content every month.
5. Audit Your Site Periodically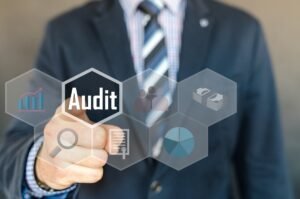 Audit your website with some free tools monthly or six-monthly. Auditing your existing content can identify the improvement areas. Make necessary changes if you think it can improve the site performance. Add better keywords, make necessary ads placements, install recommended plugins, delete old irrelevant data, update dates, figures and statistics, and if required re-indexed old pages and content.
There is a free website with name H-supertools, you can audit your site through the tools which are available on this website.
6. Check Your Competitors SEO
Spend some time in analysing and reviewing your competitor's site and SEO. Check what is working for them and what is not, implement the SEO strategies which you think can be beneficial for your website. Note down what keywords your competitor is using and what kind of domain he is using to host his website as hosting also plays an important role in SEO. A good hosting can completely change the game.
There are also other aspects which can improve your site SEO like,
1. Website Theme
2. Hosting
3. Email Marketing
4. Social Media Marketing
5. Affiliate Marketing
6. SPAM score
Improving the site SEO score is not a big task, there are only few points on which you have to target.
Rather hiring a SEO expert or a SEO professional, you can yourself improve the SEO score of your website.
Click here to find out some new ways of Online Earning and Passive Income.