Holidays and vacations are days to relax with your friends and relatives, but do you know these holidays are the best days to earn some extra income?
The year is coming to an end and Christmas and New Year, the most celebrated festivals in the world are very near. People celebrate it with their loved ones and friends. The celebrations are not only limited to the people celebrating it but also for people around the world who wish to celebrate it.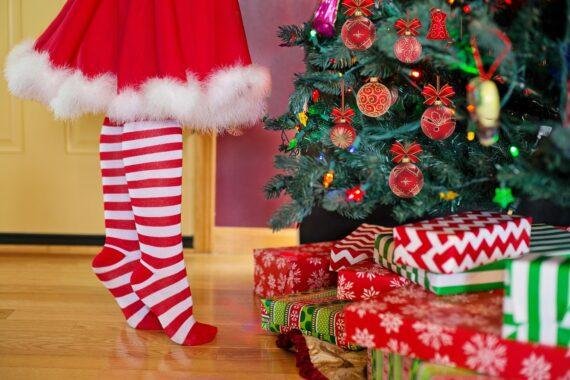 People will go on long holidays, and this is the time when we have to take advantage! Read the complete blog so that you can conclude.

These two events bring smiles to children's faces and adults too enjoy these events a lot.
Many professionals are eagerly waiting for these 2 events, and some of them take the entire December month as a holiday. People plan vacations, go out for shopping, and visit their relatives and friend, in short people enjoy these 2 events.
The celebration of Christmas and New Year is often associated with exchanging gifts, wearing party clothes, eating festive food, drinking alcohol or other beverages, and spending time with family members and friends.
This year, people are spending more than ever on their Christmas and New Year celebrations. And that is all thanks to the Internet, and thanks to Covid-19. For the last two years, the entire world was in lockdown due to the coronavirus flu, therefore there was not much celebration in year 2020 and year 2021.
Nowadays, most people buy their gifts online. This has been made possible by the emergence of online shopping websites. These websites have made it easier for people to shop for gifts without having to physically go out in search of them.

And with this convenience comes a price – increased spending! Online shoppers are now spending more money than ever before on their purchases, which is good news for retailers and bad news for budgets.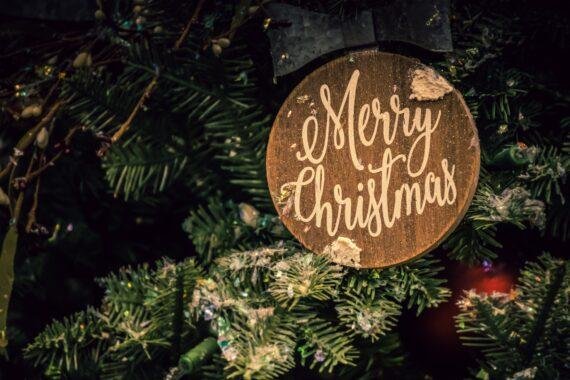 There are many ways to make money during Christmas and New Year. One of them is to sell products that can be used during the festive season. Here are some of the products that you can sell during this time:

–Christmas decorations: These items will be a perfect gift for your loved ones, but they might not be on your budget. So, why not try selling them instead? You can put them up for sale on sites like eBay or Amazon or even at a flea market.

–Christmas tree: This is another item that you can sell at a flea market or online. There are many people who do not have enough space in their homes for a Christmas tree so they buy one from someone else. If you have an artificial one, then it will always look good and clean!

–Cards: Cards are always in demand during the festive season and there is no better way to brighten up someone's day than with a card from you
—
During a festive season like Christmas or New Year, people make purchases for their friends and family members as per the list. The influx of customers makes the competition stronger, and it becomes tougher to make sales.

Therefore, to have increased chances of making an appeasing range of profits, significant thought has to be exercised on the strategy which is followed before embarking on that venture. Considering the constraints outlined ahead, this would require blended marketing strategies combined with modern-day innovations and novel creativity.
The holiday season is a time for giving, and what better gift to give than a new product?

During the holiday season, many retailers offer special discounts on their products. The best-selling products during this time are toys and games. Other popular items include electronics, clothing and footwear, beauty products, jewellery, and watches.
Websites like Amazon and eBay are full of such gifts, people buy and do online shopping like anything, and they will spend thousands of dollars buying expensive gifts.
For people who are looking for an opportunity to earn, this is the best time. Start Affiliate Marketing, advertise and market the affiliate products that you think will sell during these two events.

The affiliate commissions are also very good if you are able to sell some of these affiliate products.
For the Christmas event, you can go with the below products as well.
For the New Year event, you can go with the below products.
Below are some of the trending products available on Amazon for Christmas and New Year.
Goplus 5ft Artificial Christmas Tree Xmas Pine Tree with Solid Metal Legs Perfect for Indoor and Outdoor Holiday Decoration, White.
Eco-friendly Material — The blades of our christmas tree are made from high quality PVC material, which not only makes the tree looks more real and more full, but also add the anti-crush capacity to the tree.

Metal Stand — Goplus christmas tree uses metal stand instead of cheap plastic stand, and add plastic cover on the end of the stand. Through this design all we want to achieve is to add the stability of the tree and protect your floor.

Perfect for Indoor and Outdoor — This christmas tree is an ideal choice for outdoor and indoor using. PVC material enhanced the waterproofness and metal stand help the tree stay straight in the wind.

Easy Setup — To finish the assembly of this tree it requires only 3 steps, after putting branches and metal stand together, all the tree requires you to do is straighten out the branches, so the tree will achieve the best effect.

100% Warranty — We offer you 100% risk-free satisfaction guarantee to let you buy with confidence. We are quite sure that you will be super-impressed with HIGH QUALITY of our christmas tree.
6FT Christmas Inflatables Outdoor Decorations Christmas Tree, Snowmen and Santa Claus Combination with Built-in LEDs Blow Up Inflatables for Xmas Party Indoor Outdoor Yard Garden Lawn Décor.

Festive Holiday Spirit – 6FT Christmas Tree with Santa Claus is an enjoyable light-up inflatables, It adds a festive look to your holiday seasonal layout and welcome to your guests with warm wishes. Enthusiastically display your holiday spirit during the day and even at night with bright LEDS – perfect for spicing up any Christmas party.

Build-in 6 LED Light – Super bright LED light and cute design are the spotlight of your Christmas decorations. There are bright LED lights inside, This Inflatable Christmas Tree with Santa Claus and Snowmen will really stand out and be visible even on the darkest night with his bright lights. If you like the design, this will be a good addition to your Christmas decoration!

Stable and Steady Enough – Don't worry that the Christmas inflatables will fly away with the wind. It came with 6 stakes and 4 rope to hold in place if necessary. and built-in sandbags. It is easy to stake down and seems fairly sturdy.

High Quality Durable Material & Easy to Inflate – Made of high-quality Polyester material, which is strong, secure and durable material, not easy to tear, adds the perfect touch for Christmas! The inflatable Christmas Tree, Snowmen and Santa Claus Combination is super easy to inflate, just zip it up and plug it in, you will see It go from laying down to fully inflated within a couple of minutes. Taking it down is just as easy, simply unplug it and roll it up.

BLOW UP FAST – Setup is super simple. Just plug it in, everything pops up in a minute! The package comes with an extended cord, fan, ground stakes, fastened ropes, built-in sandbags, and a plug with UL certification.
Amazon.com Gift Card in a Reveal (Various Designs).

Gift Card is affixed inside a reveal product.
Gift Card has no fees and no expiration date.
No returns and no refunds on Gift Cards.
Gift amount may not be printed on Gift Cards.
Scan and redeem any Gift Card with a mobile or tablet device via the Amazon App.
Free One-Day Shipping (where available).
Customized gift message, if chosen at check-out, only appears on packing slip and not on the actual gift card or carrier.
Sound Activated Party Lights with Remote Control Dj Lighting, Disco Ball Strobe Lamp 7 Modes Stage Light for Home Room Dance Parties Birthday Karaoke Halloween Christmas Wedding Show Club Decorations.

3 sound-activated modes+7 lighting modes + Rotating speed control.

BRIGHT 7 MODES CHANGING DISCO LIGHTING: The disco ball light is easy to choose solid colors or multicolored by the handy remote. (red, green, blue, red/green, red/blue, green/blue, or all the colors together).

Perfect party accessories for birthday party, pool party, disco party, dance party, pajama party, and Holiday, Wedding, Christmas, Karaoke, DJ, Christmas party decorations, Halloween party supplies, New years eve party supplies, and more imaginable uses.

LED stage lights, Plug in and play, you can put it on your desk, and it also could be installed on the wall or ceiling

What you get – 1 x disco ball light, 1 x remote control, 1 x user guide, and our satisfaction guarantee and friendly customer service. For Luditek party light, in addition to being supply for party decor and home decoration. It is also as a good toys gift for kids boys and girls.