Couple of weeks back we were relaxed, everyone though that covid 19 pandemic is coming to an end! But the fact is this is not true, it will take years or even decade to conclude if the world is free from the deadly coronavirus (covid-19). Some health experts even say that the worst has still not come, this means there were will be more covid waves in the pipeline.

In fact, countries like the United States, Russia and some European countries like United Kingdom, Germany, France, Spain, Greece, Portugal and Italy have seen a sharp rise in the Covid 19 cases. United States and some of these European countries have reported their highest daily rises in Covid cases since the pandemic began.

Due to the covid fear, may new year parties, fireworks and get together have been cancelled. Its more than 2 years, but we are still to find an end to this pandemic. As on 1st Jan 2022, let us see the Covid'19 statistics.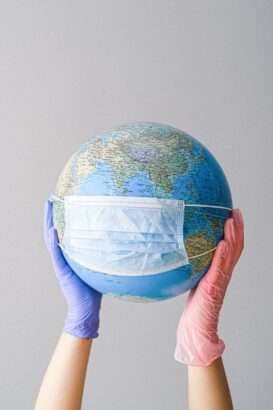 Although, so far the new variant, Omicron seems to be milder symptoms and lower rate of hospitalization and death, but the fear of Covid 19 still exists.
Studies suggest that Omicron is milder than the previously dominant Delta variant but Omicron variant is much more contagious and infectious and this is resulted in a huge spike across the United States, Europe and Asian Countries.

But, why is the surge now? Why there are some many people reporting Covid 19 symptoms and why there has been an increase in covid positive cases? Below are some of the reasons;


• International flights have been resumed and there are lot of people travelling for business and personal purpose.

• There have been get together, Christmas parties, private gatherings and New Year parties in the past couple of days, this has resulted in huge spike of covid cases. It's obvious that people have not followed social distancing, people are not wearing masks and many of them are breaching covid protocols.

• Aggressive testing on Airports, Railways and public places has also raised covid positive cases.

Do check out the home remedies to self-treat yourself for Covid 19.
Also, you can create your own home medicine for Covid 19. Yes, you can actually make a syrup at home which can fight and cure your Covid 19 virus.
Click here for more information.