Everyone is aware of earning from blogging and affiliate marketing. Millions of people are using these 2 strategies to earn daily.
What if Blogging + Affiliate marketing are added, it will make wonders. This is called affiliate blogging, in which people write affiliate blogs. Writing affiliate blog posts can double your earnings as there will be two ways of earning, 1st through blogging, and 2nd through affiliate marketing.
But, writing an affiliate blog post is not simple. One has to do a lot of research and practice before they can write affiliate blogs. To start an affiliate blog posts, we need to first select which affiliate platform to choose.
Amazon Associates
ClickBank
JvZoo
Warrior +
eBay
In this blog, we will choose the amazon affiliate platform as this platform is being widely used across all countries.
So, let us see how to write a perfect affiliate blog post. What are the factors, one should consider before writing affiliate blog posts?
Writing a blog post will of no use, unless and until there is traffic. Before you start writing your affiliate blog posts, you should have enough traffic on your websites or blogs on your website. I would recommend traffic of 1k per week or make be 500 visitors per week.
If you are not getting the right amount of traffic, please use some free or paid methods to get a good amount of traffic. Once, people start accessing your site and blogs, the chances of clicking your affiliate link and post increase.
On average, if there are 100 visitors coming to your site, at least 10 visitors will access your affiliate blog post.
Click here to check out some of the free web traffic sources.
2. Choose The Right Affiliate Platform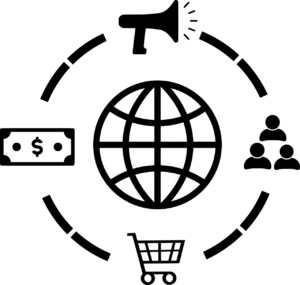 There are hundreds of affiliate programs and platforms. One should choose the affiliate platform wisely.
Check reviews, how have other users rated the affiliate platform.
Are the products available in the program as per your requirements?
Is the commission good?
Does the affiliate platform promotes the referral process?
How is the payment done? Is it compatible with a majority of payment gateways?
Check if the affiliate program is easy to use and easy to navigate.
I would recommend the Amazon Associate affiliate program, as it has all the above features in it. As an alternate option, you can try other affiliate platforms as well.
Click Here to find out the trending affiliate programs which one should try.
3. Select The Right Product To Promote
You need to select the right product to promote if you want good traffic and sale. In my initial days of affiliate marketing, I did a big mistake. I was promoting the wrong product for some two months, I was hardly getting any sales.
Then I did a deep dive, I analyzed what all are the trending products that people are buying through Amazon bestsellers. You can do a filter as per your country and as per your need.
Normally, electronics products like Android phones, iOS phones, LED TV are in great demand. Health and fitness products are also in high demand in Asia and America. You, also need to check what kind of commission you will get once that products are sold. A commission less than 5% is not good, any commission more than 10% is fine.
Products with good reviews sell the most, any rating above 4 out of 5 is a good rating. Also, you need to check how many people have actually reviewed it and were they satisfied with the product and its quality.
4. Choose The Right Medium To Promote And Advertise Your Products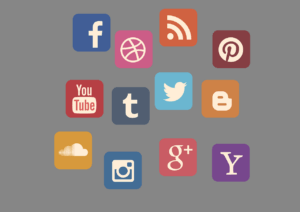 To get good traffic and if you want to increase your sales, you need to have the right amount of traffic. There should be hundreds of people clicking your affiliate product links so that you get the commission. But, the question is, how to get traffic on your affiliate links? The answer is simple.
The best and free source of traffic is "Social Media", there are billion of people on social media platforms like Facebook, Twitter, Linkedin, Instagram, Reddit, and many more. The second best option to promote your affiliate link is "Email Marketing". Many affiliates are using email marketing to reach out to tons of people every day. Click here to find out how one should use email marketing.
Check out the free traffic sources for your affiliate products.
If you think that social media and other free sources are not getting enough traffic, go for the paid one. For the paid ones, you will have to pay a monthly fee of close to $5 – $50. I would recommend and suggest going with a free one first and then if required go for a paid one.
5. Make Your Affiliate Products Attractive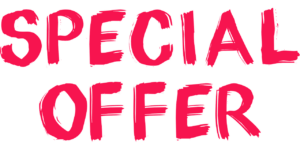 What attracts me when I see an online product? You need to ask this question to yourself. An attractive and interactive heading is a must when you are promoting an affiliate product. Add some caption like "Special discount", "Special Offer", "Big Sale", "Flat 50$ Off", etc. A person will not think twice if they see such headings, they will just go ahead and click that link.
Also, add reviews, ratings, and customer feedback at the start. Before giving more details, you need to add a comparison sheet.
If you follow all the above steps, you can easily create a good affiliate blog post website. I created my affiliate blog website in 2 days and I started earning after a week. It's been 3 years now and my monthly average earning is around $8k, just working for 3-4 hours a day.
You can either take this as a full-time job or a part-time job. This is easily the best Passive Income source.
For some, it makes take time to get their first $. But, do not let go of your patience. You will see flying colors in a few months.