In today's world everyone wants a passive income source. Be it a businessman or a 9am – 5pm professional working guy. A good passive income source can change your life and your lifestyle.
A passive income is an investment that generates a steady stream of income without the need for any additional work.

Investing in a passive income is important because it can help us to have more money on hand. When we accumulate enough passive income, it can offset the risks and costs of going for an active job with high-value paychecks. Passive incomes are also good investments because they often provide higher returns than other investments.
You will find lot of webinars, online training module, blogs and books on passive income, some are free and some are paid. The blog creator will use blog as its passive income source, the same applies to the author of a book, for him the book is the passive income source.
In the past, I have already written many topics on Online Earning and Passive income, in this blog we will see the 5 best passive income ideas which one can implement and which can change your life forever!
Let us see each one of these passive income ideas in details.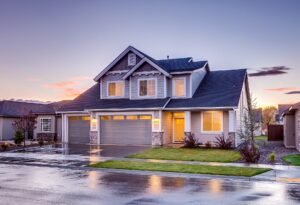 Real estate is one of the best and most stable investments that you can make. Also, it is one of the oldest source of passive income with 0 investment.
However, it is not as easy as flipping a switch to start investing in real estate.

To invest in real estate, you need to determine the type of property you want to invest in. This could be residential homes, commercial buildings, or raw land. You should also think about the region that you are looking towards investing in and whether that will have an impact on your investment strategy.
For example, if you are looking into purchasing a home somewhere with a high risk of natural disasters such as earthquakes or hurricanes then it would be smart for you to check what type of insurance is available for home owners in that region before investing any money into the property.
Please keep one thing in mind, Value of real estate will always appreciate with time, it will never depreciate and this is the reason why Real Estate is termed as the best asset.
Blogging is one such industry which will never go in recession.
A blog is an online journal in which the writer publishes entries to a blog.
Blogs are not only for techies anymore. These days, people use blogs to share their passions and expertise with the world.
Bloggers use their blogs as a way to connect with readers, advertise their businesses, and share their experiences with others who have common interests.

Blogging can be a great way for you to earn money from your passions and also help people while doing so. Bloggers can make money through affiliate marketing by monetizing their content through advertising, sponsored content or collaborations with brands.
Some of the top bloggers have become Billionaire as they are earning millions in a month. Blogging doesn't require any technical skills, neither it requires any kind of investment. In rare cases, you need to invest just $50 to start blogging. I am easily earning more than $150 in a week, that to spending just 1-2 hours a day.
3. Creating an Online Business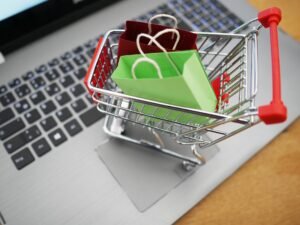 Creating an online business is a great way to generate passive income. It does require some work upfront to get it off the ground, but once it is running, it can do the work for you.

There are four primary types of online businesses: blogs, affiliate marketing, monetizing your social media following and creating an ecommerce store. With each strategy there are many different ways to make money.

When deciding which type of online business they want to create, people need to think about their skills and passions as well as how much time they want to put in on a daily basis.
There are products like Shopify through which you can create an online store and start selling. Online E-books, Online T-shirt store and Online Digital products stores are in great demand. But like the earlier two passive income source, starting an online business will require some amount of capital.
4. Invest in Business Franchise
There are a variety of reasons to buy into business franchises. Some people are seeking financial independence from their jobs. For others, it's about building a family business that their children can take over in the future. Financial and personal stability is the main reason for purchasing a franchise, but it's also an opportunity to gain knowledge and skills in a field of interest, as well as enjoy the freedom of knowing you have job security.

Each person has different motivations for investing in a business franchise and it's important to understand what your reasons are before making such an investment.
The number of mobile app users has grown exponentially in the past few years.
Let me share you some statistics, the apple store has 1.96 million apps available for download and 2.87 million apps available for download in Google play store.
By end of year 2020, there were close to 8.93 million mobile apps. As per some market experts and leaders, Only Mobile apps are expected to generate over $935 billion in revenue by 2021, this is huge.
The total global downloads of apps was at an all-time high in 2017. With such a massive and growing user base, it is no surprise that a lot of developers are looking to create their own apps.

In order to have a successful app, when you are developing it, you need to make sure that it is designed for the users who will use it. You need to make sure that your app can handle all their needs and be easily navigable for them. You also need to take into consideration what the competitors are doing, so you don't waste time on features your competitors already have or ones that your users want but aren't available yet on your app.
If you want to clone an app, this can also be done. There is a website with name Androidpackages.in, just pay $10 and you can get 2000+ mobile App clones. You can clone apps like Ola / Uber, Swiggy, Tinder, etc.
One can easily create Dating App, E-commerce App, Chatting App, Accounting App, Grocery Booking App and Video App.
6. Acquire an existing business for sale (Bonus)
One of the best passive income sources is purchasing an existing, already thriving business for sale. Although purchasing a business for sale requires a lot of capital, there are many ways where you can secure funding to purchase an existing business for sale that has a proven record of success. This is why lenders would lend money to you as you are purchasing in a proven business model other than someone starting a business from scratch. If you want to browse the latest businesses for sale, we recommend you use this directory businesses-for-sale-uk.co.uk.
If you choose the right passive income source, no one can stop your passive earnings. But, if you choose the wrong one, you will just waste your time and money and eventually land up earning nothing.
To check out more on how to earn online money and passive income, click here.
What is the most profitable passive income?

1. Blogging.
2. Affiliate Marketing.
3. Social Media Marketing.
4. Create a course.
5. Write an e-book.
6. Rental income.
7. Flip retail products.
8. Sell photography online.
9. Peer-to-peer lending.
10. Dividend stocks.
11. Invest in CryptoCurrency.
What are the 7 sources of income?
1. Earned Income. Otherwise known as your salary or typical monthly income from your primary job.
2. Business Income. Alongside earned income, you may receive extra income from businesses you have set up.
3. Interest Income.
4. Dividend Income.
5. Rental Income.
6. Capital Gains.
7. Royalties or Licensing Income.

How can I make 1000 a month passive?
1. Start a YouTube Channel.
2. Start a Membership Website.
3. Write a Book.
4. Create a Lead Gen Website for Service Businesses.
5. the Amazon Affiliate Program.
6. Market a Niche Affiliate Opportunity.
7. Create an Online Course.
8. Invest in Real Estate.
9. Start Blogging.
10. Invest in CryptoCurrency.

How can I make money while I sleep?

1. Webinars. Webinars are a great way to make money while you sleep.
2. Ebooks. Find a niche market and write a great ebook.
3. Drop-shipping. Ecommerce is exploding.
4. Online courses.
5. Blogging.
6. Traditional real estate rentals.
7. Peer-to-peer lending.
8. Affiliate marketing.
9. YouTube. Start your own YouTube Channel.